Hello everyone,
I have a brand new IMU 300RI Evaluation kit but I'm facing with some problems. As you suggest, I connected the IMU to my laptop with the ST-Link in order to save the .bin file, but I didn't menage to read data from the serial port through RS-232 yet.
I'm connecting pin 2, 3 and 5 of the RS-232 db9 connector to an FTDI232 in order to convert serial data to USB. The evk is powered with a 9V battery.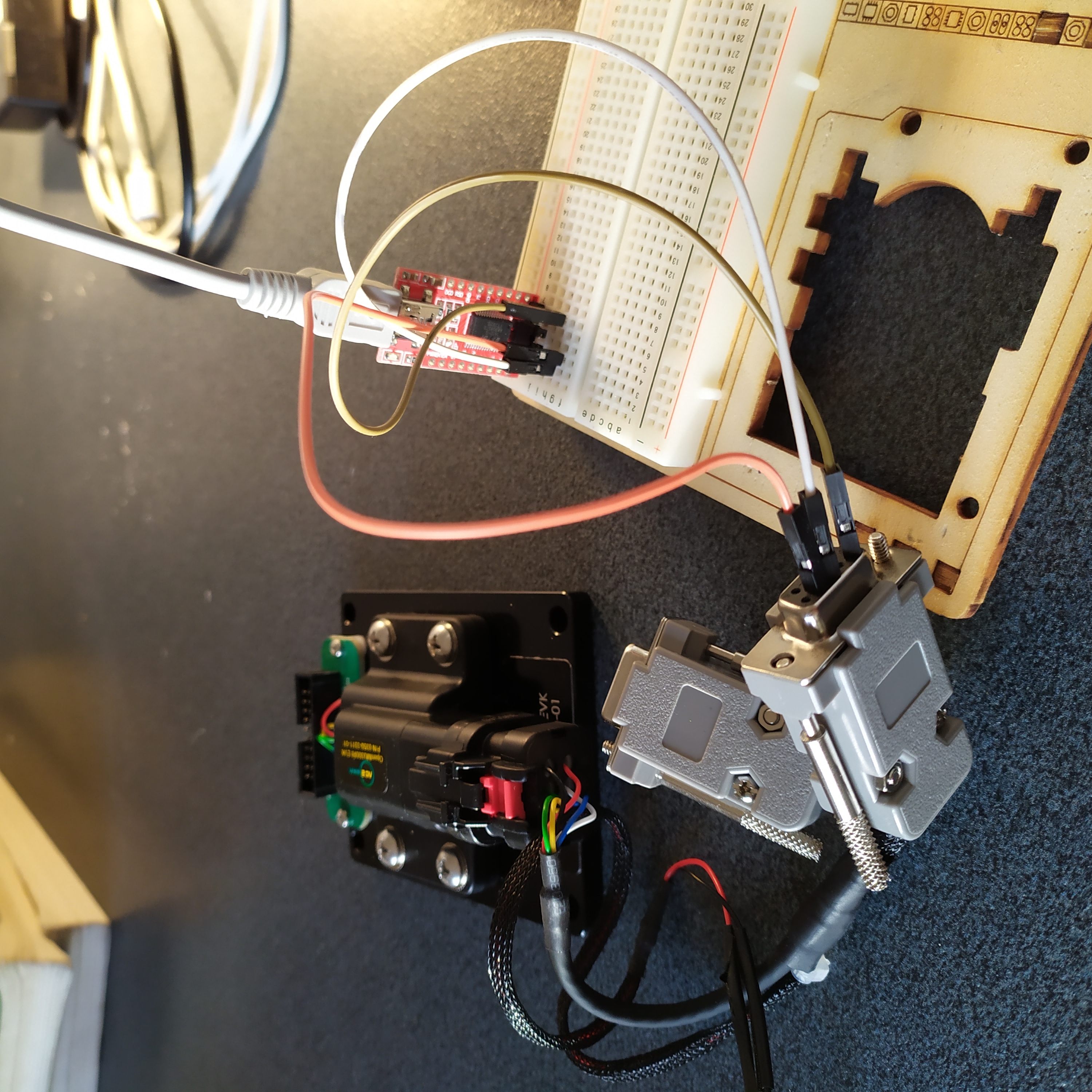 When I run the python server it is continuosly scannig the same COM port without establishing any connection.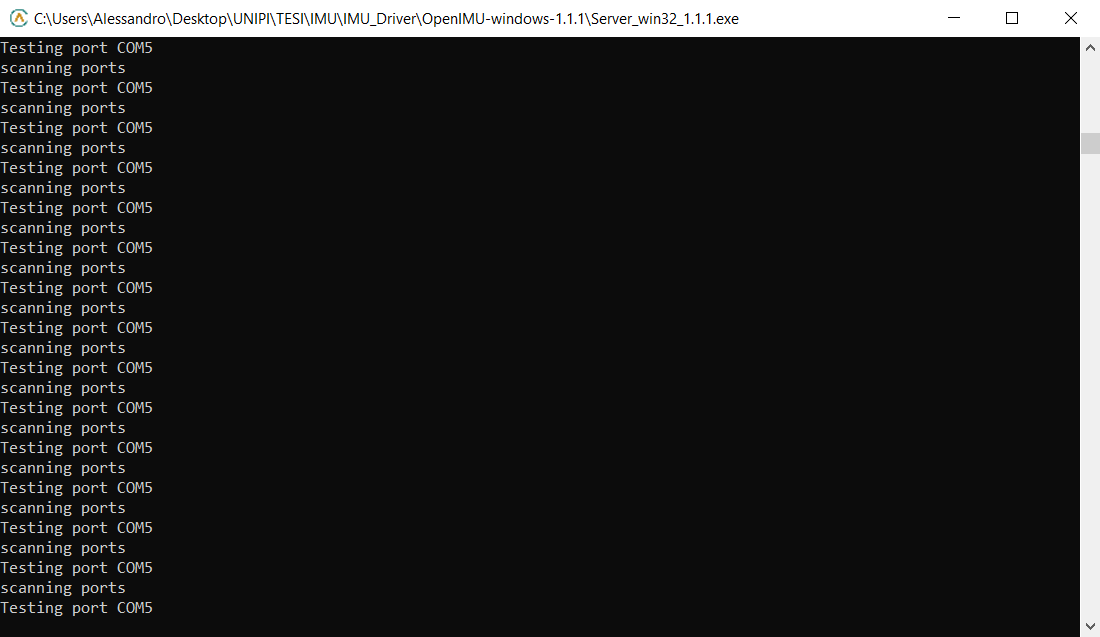 I also tried to read data using NAV-VIEW 3, the bar on the bottom says that the IMU is connected without sending any packets, but atfer a while (~5 sec) the bar becomes red.
Am I doing something wrong? Thank you in advance.