I have three questions about the OpenIMU application.
Question 1.
I am planning to buy the production version of OpenIMU330BI instead of DevKit, will it be sold with the application written on it?
Question 2.
Will the application have the latest version at the time of its sale?
Question 3.
On this site.
https://developers.aceinna.com/code/apps
It's showing Feb-02-2021 about the release date.


Click to view.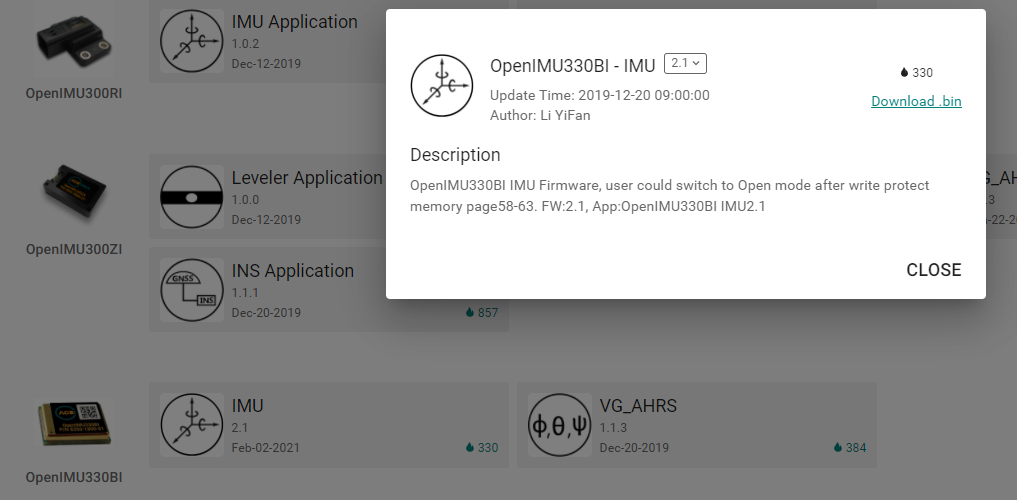 Update Time: 2019-12-20 09:00:00
Which is listed as the correct one?
And is this app likely to be updated frequently? Is there basically no plan to update it since the quality is already stable?