Hi there,
Following your quick start guide, 4 four serial com ports should be etablished on the PC when the EVB is connected via the micro USB. However, when I connect the EVB it is showing up in the device manager as an "Unknown USB Device (Device Descriptor Request Failed)" and as such no COM ports are made available.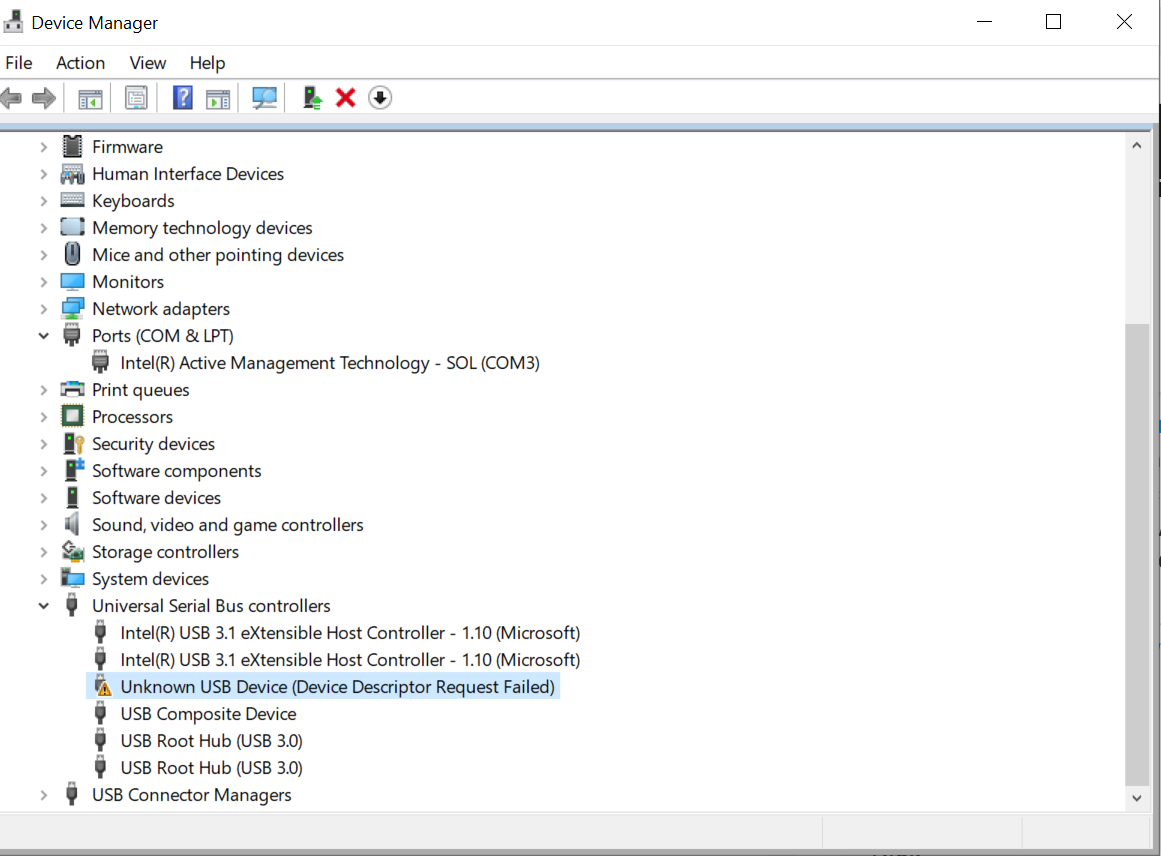 It is still possible to connect to the device via the Ethernet connection using http://openrtk/ however the python device driver is unable to connect.
Could you please assist me with this issue?
Thanks,
Nick