Hello, Aceinna.
Now, we are trying to debug the code on the OpenIMU330BI.
Building the code is success. Because, we used the original code downloaded from the Aceinna's platform IO (imu330).
However, the debugging process stopped, and showed error message as below figure.
<Debug Console>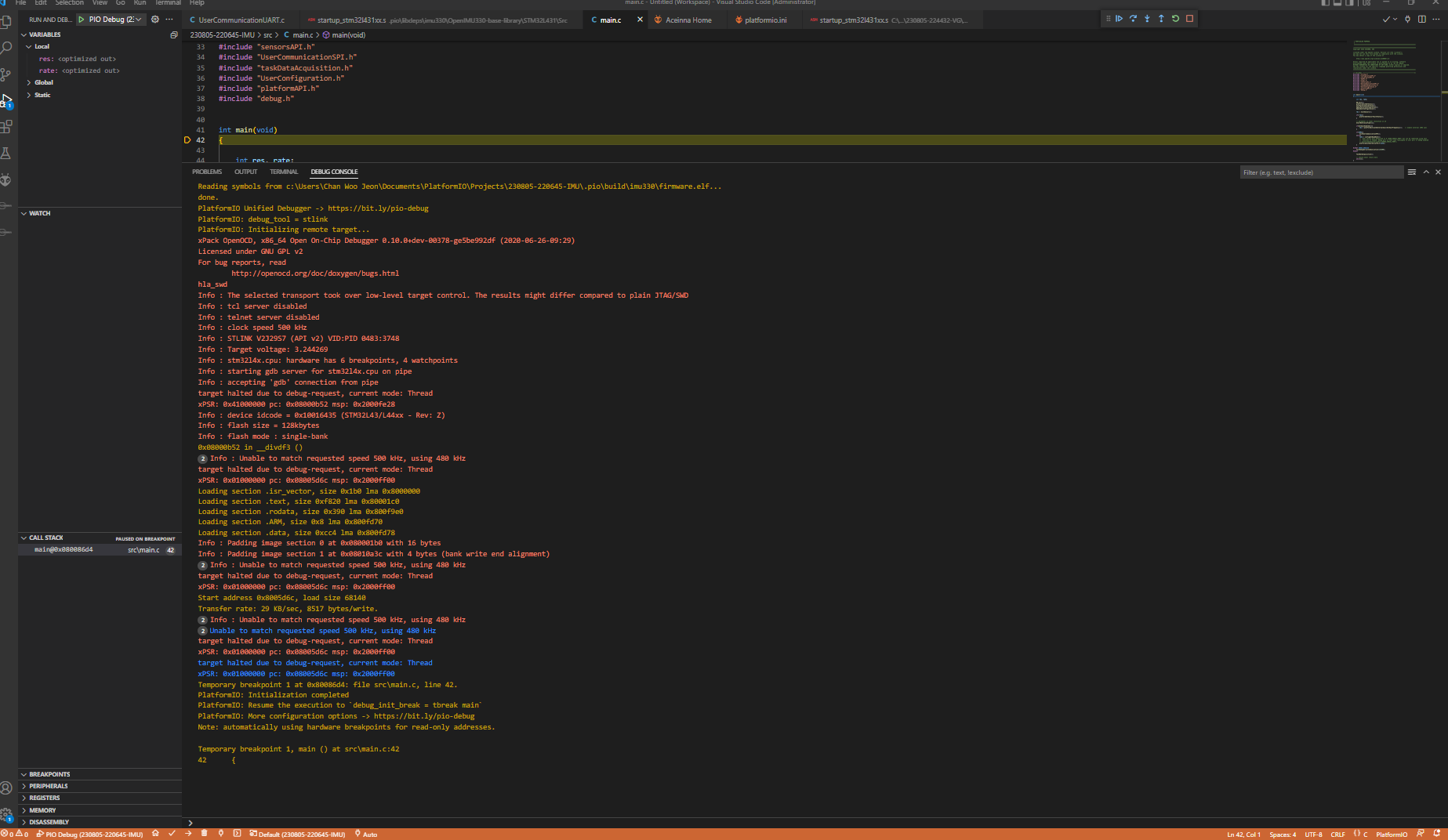 < Terminal >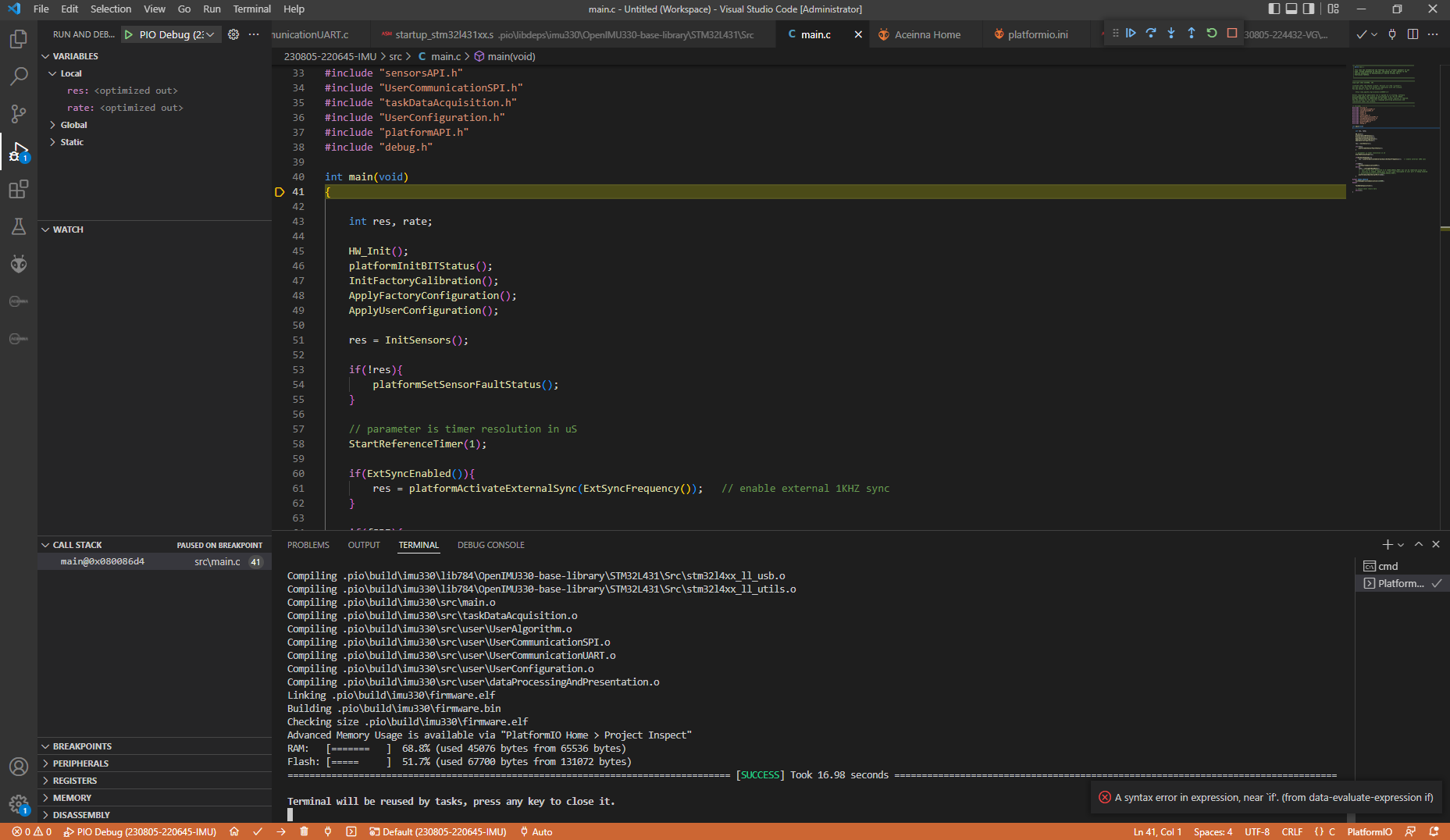 Could you let us how to configure this problem?
This is our setup. We used STLINK V2.0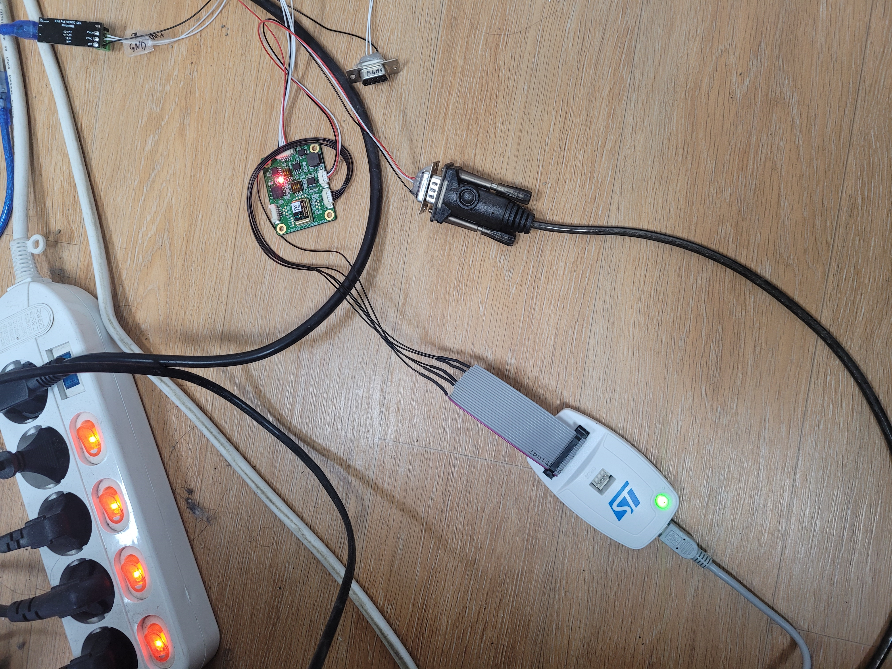 This is the code we used was downloaded via Aceinna Platform IO as below figure.