Hello, I have asked quite a few questions in the last couple days. Thank you in advanced for your direction
I have a ZED-F9P ardusimple Board. I have configured it to output only NMEA data. I have tried 115200 and 230400 Baudrate. The OpenIMU documentation says that 115200 is the default baud rate, but the monitor showed that it was at 230400 baudrate.
I am able to pull data into the rasberry pi and prove out that I am getting data from the ZED-F9P.
I am worried that it is the wrong data format than OPENIMU is expecting. Does OPENIMU expect NMEA as the data format or other?
Screen of the Ublox settings.
Screen Shot of OPENIMU Monitor
Screen Shot of Rasberry Pi.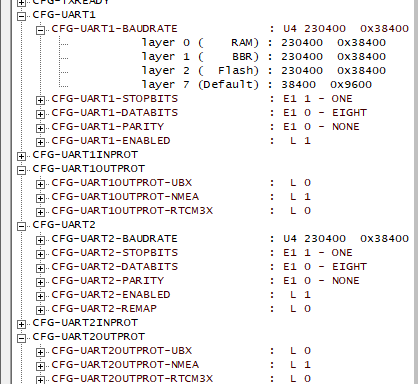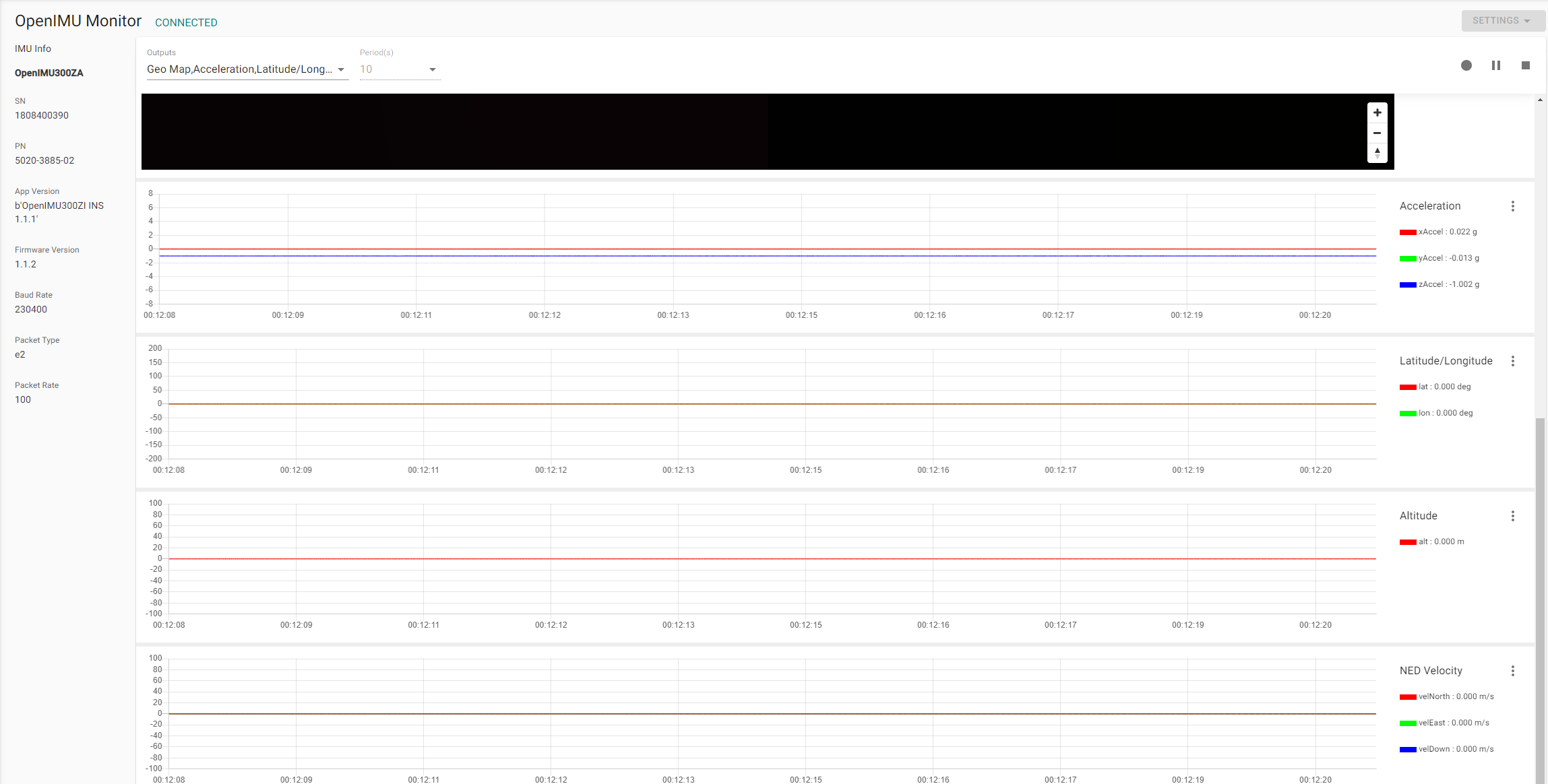 ![pi screenshot.png]
(https://navview.blob.core.windows.net/forum/upload/pi_screenshot-k4ywv3al.png)